Are Dodge Durangos Reliable?
When it comes time to buy a used vehicle, you want something you can depend on. You don't want a car that will end up in the repair shop every other month, costing you more in repairs than it did to buy it in the first place. This is why it's important to search for a used vehicle with a reputation for reliability.
One such vehicle to consider is the Dodge Durango. The Dodge Durango has been around for many years, and each year's model is an SUV you can depend on. Below, we'll break down the benefits of a used Dodge Durango, including why you can rely on it for years to come.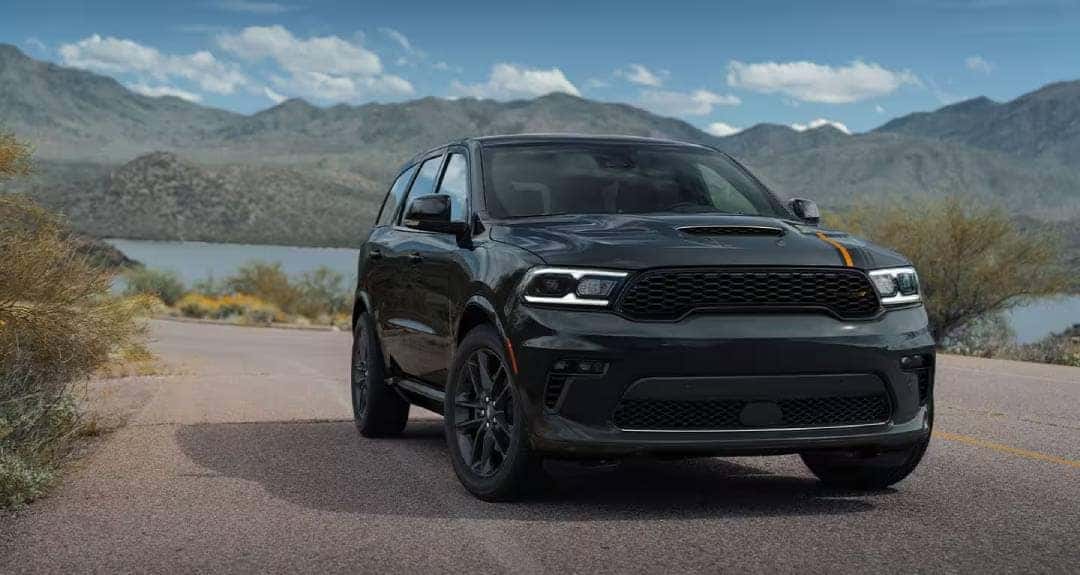 The Reliability of a Dodge Durango
Are you looking for a reliable vehicle? If so, the Dodge Durango is a great choice. Used models consistently rate well for reliability, according to J.D. Power. For example, the 2015 Durango received a 79 out of 100 for reliability, while the 2022 Durango scored an even higher 81 out of 100.
Other websites similarly rate used Durango models well, with Cars.com users giving the 2009 Durango a 4.4 out of five and the 2018 Durango a 4.8 out of five for reliability. This is just a small selection of the Durango vehicles available, but it demonstrates that you can trust in the longevity of the Dodge Durango.
What Makes the Dodge Durango Reliable?
There are a few reasons why the Dodge Durango remains reliable for years after its release. Below we'll break down what makes this model so reliable:
Dodge Durango Performance Specs
The Durango regularly features one of the stronger powertrains available. For example, the 2017 Dodge Durango featured either a 3.6-liter V-6 engine producing 293 horsepower or a 5.7-liter V-8 engine generating 360 horsepower. Dodge paired these engines with an eight-speed automatic transmission and all-wheel drive to make the Durango capable in all sorts of situations.
Since the Durango is a larger vehicle typically used for families or outdoor adventures, it's essential that it has a powertrain that's up for different challenges. This allows it to tackle tougher tasks with ease, resulting in less strain and a longer life span for the internal components.
Dodge Durango Safety Features
The Dodge Durango also regularly features some of the latest technology innovations, which help to protect not only the passengers inside but the vehicle itself. For instance, some of the safety features you can get with the 2019 Dodge Durango include automated emergency braking, adaptive cruise control, a backup camera, and lane-keep assist.
These sorts of safety features benefit owners in two ways when it comes to reliability. First, you can rely on a Durango to help keep you safe on the road, even when you buy a used model. Second, any Durango you're considering is less likely to have been in an accident, which means it's also less likely to have internal issues you're unaware of.
Dodge Durango Warranties
Another reason you can rely on a used Dodge Durango is that they're often still under some warranty protection. For instance, many new Durangos come with a powertrain warranty that covers five years or 60,000 miles. So, if you can find a used Dodge Durango within this timeframe, you'll have some added protection in the event something goes wrong with your powertrain.
Other Benefits of a Used Dodge Durango
Of course, reliability isn't the only reason to consider getting a used Dodge Durango. There are plenty of other benefits to getting a Durango, such as its comfortable interior and spacious cargo area. Upon their release each year, new Durangos are some of the most popular SUVs on the market, and for good reasons. When you buy a used Durango, you'll be getting a great SUV at a more affordable price. We highly recommend that you check out some used Dodge Durango vehicles in person to experience everything they offer yourself.
What To Look for in a Used Dodge Durango
When searching for a used Durango, there are a few factors to keep in mind. First, you'll want to think about the age of the vehicle. Generally speaking, the older the model, the more affordable it becomes. However, older models are also less likely to still be under warranty and may come with more wear and tear. Therefore, you'll want to find a compromise between age and affordability that fits your budget.
Second, it's essential that you secure a vehicle history report for any used Dodge Durango you're considering. A vehicle history report will show whether the previous owners took proper care of their Durango and whether that specific Durango was in any accidents. A Dodge Durango that was properly cared for over the years and avoided accidents will likely be a much more reliable choice for you and your family.
Finally, you'll want a Dodge Durango with the features you want. For example, are there specific safety features you want your Durango to come with? Or do you want one with a dashboard infotainment system? If so, you should make a list of the features you need to have, followed by a list of those that would be nice to have. You can then use this list to help you narrow your choices further after you've settled on some Durangos that fit your budget and have clean history reports.
Find Your Next Used Dodge Durango in Carmel
Are you interested in a used Dodge Durango in the Carmel area? If so, then Meadowland of Carmel is here to help. We have a range of used Dodge Durangos available, with more models coming in all the time. Our team would be happy to answer any questions you may have about our used models or set you up with a test drive. You can also check out our latest used vehicle specials for more ways to save on your next purchase. To learn more, please contact us today or stop by our dealership during business hours.