Sell Us Your Existing Vehicle!
If you're looking to sell your car, it's important to know its value and how much you owe on it. The more informed you're about selling a car, the better protected you'll be against a subpar deal. Meadowland of Carmel, the top new and used car dealer in the Carmel area, is on your side. Let's explore how to sell us your vehicle or trade it in and provide some handy tips on navigating both processes.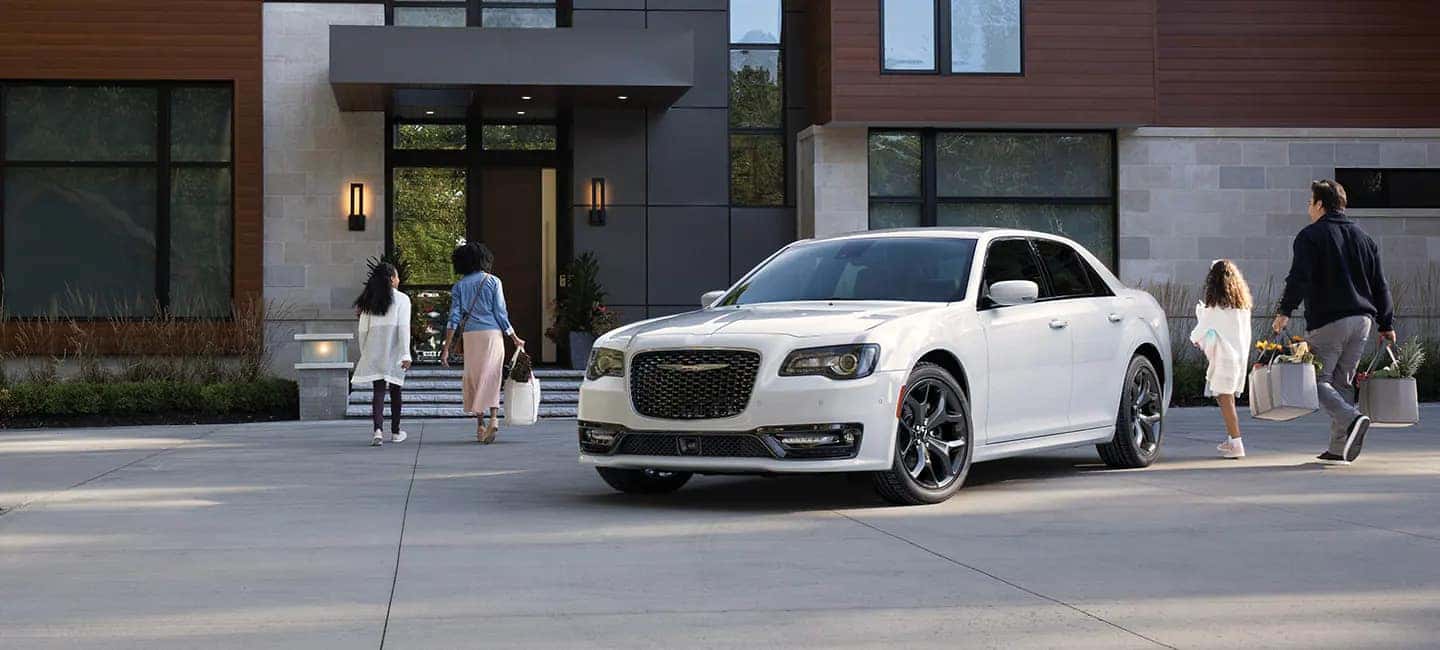 What Is a Dealership Trade-In?
One of the best ways to update your current vehicle is to trade it in. The auto dealer buys your old automobile when you trade it in and allows you to buy a new car or used car in exchange. The dealer subtracts the old vehicle's value from the price of the vehicle you buy or lease. It takes little time or paperwork to complete the process, especially when you do business with the experienced team at Meadowland of Carmel.
How Does Selling Your Car to a Dealership Work?
Are you looking to sell your car in Carmel, New York, but don't want to buy a new one? While selling to a dealer is easy, knowing what to do and what you need helps it all get done quickly.
Feel free to contact a dealer ahead of time so you can speak with the appropriate person as soon as you arrive. The salesperson will assess your car and any relevant information. They'll also perform a history check on your car using the Vehicle Identification Number (VIN) to look up any incidents involving the vehicle or repairs performed in the past. If your car has any mechanical problems, the dealer representative might send it to their mechanics for inspection. From there, you'll receive their condition report and purchase offer and just need to sign to complete the transaction.
What May Affect My Car's Resale Value?
Although you may have flawlessly looked after your vehicle, dealerships will value it based on several aspects, including market demand. Your used car's value to any dealership will depend largely on the likely amount they could expect to get from selling it. You can determine your current automobile's value by researching, looking at current car prices or using our convenient trade-in value form.
Perhaps most important of all, any remaining loan payments on your car will work against its sale value. For example, if you still have $1,000 to pay back on your car's loan, that's $1,000 that the dealer has to pay to the lender instead. Understandably, that reduces the amount they'll be willing to pay for your car by that much.
How To Get More From Selling Your Car
Anyone who has ever had to trade in a vehicle will tell you the process is about as simple as it gets. You bring your old vehicle to the dealership with the necessary documents, wait for a short inspection to confirm the condition, and you're good to go. Before visiting, though, you can dedicate some time to ensuring you get the most money or trade-in value possible. The following options will help you maximize the value of your automobile and get the most out of your trade-in.
Gather a Service History
You have a better chance of your car being valued for what it's worth when a dealership knows it was serviced properly. The car dealership can tell that your vehicle is in good condition if they have all the service records, including those for minor repairs, as well as regular maintenance tasks, such as oil changes. Contact the shop where your car was serviced and ask them for an extra copy if needed. This way, if your car has any concerns regarding its history, such as an accident, you can quickly confirm it was repaired properly with no ongoing damage.
Find the Right Time To Sell
When figuring out the best car financing situation for selling and buying, consider whether you can wait until a certain time of the year. For instance, in the warmest months, convertibles and full-size road-trip SUVs are likely to be in higher demand than usual. In the winter, when roads might be icy or wet, vehicles with all-wheel drive or four-wheel drive are more popular.
Service and Detail-Clean Your Car
We recommend getting your vehicle into peak shape before any inspection and sale. Think about how appealing a car is when everything is looked after, from the oil changes to the interior and exterior cleaning. One noticeable flaw, such as a bent bumper or cracked windshield, could ruin that perfect image. Removing flaws can help you be confident that your vehicle won't be undervalued. When selling your vehicle to a dealership like ours, it may make a difference of up to 10% of the final sale amount.
Know Your Car's Value
A reasonable estimation of your car's value is the first step in trading or selling it. Comparing figures across several websites should give you a range of values you can use as a starting point. From there, you can have salespeople from one or two dealerships inspect the vehicle and let you know what they might be willing to offer for it.
Of course, the tip that might matter most of all is selling your vehicle to a top-rated dealership in Carmel, New York. We are proudly transparent about our valuation and don't throw in any surprise fees or rules — something that can't be guaranteed at other dealerships. You can feel secure heading into any negotiations to sell or buy your next car.
Sell Your Car at Meadowland of Carmel
In short, selling your car takes a few basic steps but not much time overall, and we recommend doing business with our experienced team. Meadowland of Carmel is the best automotive emporium in Carmel, New York, and surrounding neighborhoods. Our experts can help you get the best discount possible on a vehicle from our new or used car inventory or the best cash offer if you just want to sell your car, with fast and friendly service at every step.