Must Try Fast-Casual Dining Around Carmel, NY
When you and your family need a quick meal, but you'd still like to sit down and enjoy time together, it's nice to have a place where you can go for fast-casual dining. Fortunately, the Carmel, New York, area offers many of these restaurants with items and specialties from a wide variety of cultures, regions, and tastes. We've made a list of a few popular spots in the Carmel area where you can enjoy a quick meal, a famous signature recipe, and an enjoyable family get-together.
George's Place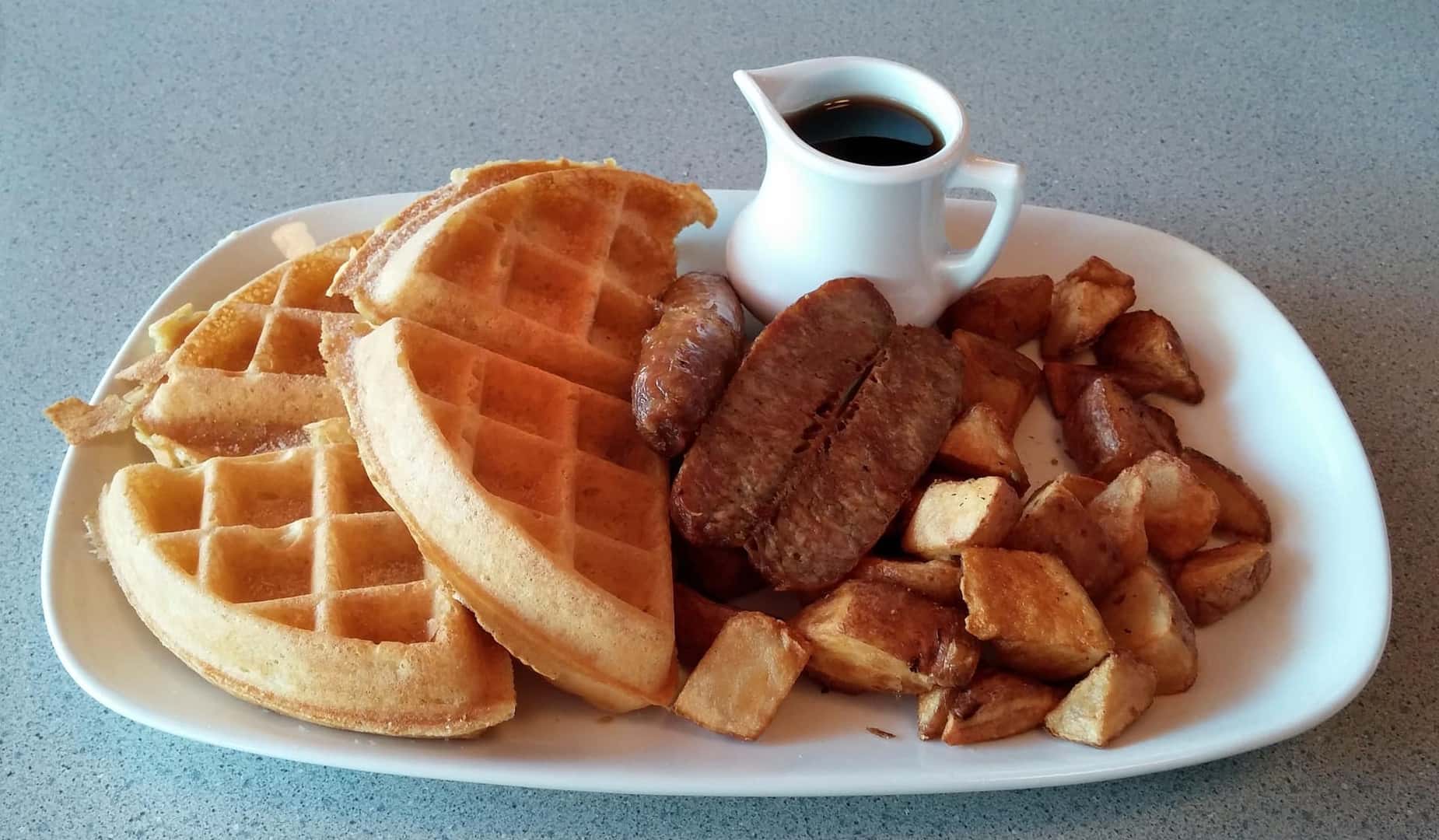 George's Place, located on Lake Gleneida, offers a relaxing and charming diner environment for those in the Carmel area. The menu features a variety of fresh and delicious breakfast and lunch items at an affordable price. The diner includes an indoor dining room and an outdoor patio area with a scenic overview of the lake that creates a peaceful dining environment. Lunch menus and specials rotate nearly daily and include a variety of signature recipes, combinations, and offerings. Daily specialties include "George's Famous Eggs" available in omelet, sandwich, and burrito combinations.
Carmel Brick Oven Pizza and Cafe
Carmel Brick Oven Pizza and Cafe feature a variety of signature pizza recipes baked in a brick oven for an authentic taste. The shop offers a long list of toppings, combinations, and specialties such as zucchini pizza, baked ziti pizza, and chicken marsala pizza. Additional menu items include classic Italian dishes and offerings such as soups, salads, pasta, and sandwiches. The prices provide cheap meals and lunch specials without compromising the quality of the product and have made Carmel Brick Oven Pizza a favorite for both visitors and locals.
Florrie Kaye's Tea Room
Florrie Kaye's Tea Room, located in Carmel, brings classic British traditions, culture, and food to the city. Guests can enjoy high-tea time with specialties, such as coronation chicken salad sandwiches, tea sandwiches, roasted beet salad, or quiche of the day. There's also a variety of sweets, such as scones, chocolate torte, and croissant bread pudding. The tea room offers beautiful and British-inspired indoor and outdoor dining environments for the high-end feel of a tea time ceremony. Florrie Kaye's also hosts a signature rotating specialty menu for Sunday brunch, complete with classic mimosas, bloody marys, and bellinis.
Thai Golden
Thai Golden, located with a view of Lake Gleneida in Carmel, has become famous for its menu of authentic Thai and American fusion dishes. Customers can enjoy their Thai specialties, such as massaman curry, pad thai noodles, peanut soba noodle bowls, and tapioca dumplings. The restaurant also hosts monthly open-mic events that allow customers to enjoy the talents of local artists while they dine. Thai Golden operates as a family-owned small business dedicated to bringing the flavors and methods of traditional Thai food to its community.
Curry House
Curry House, located in Carmel, combines the traditional dishes and methods of Indian and Caribbean cuisine in one location. Open for takeout and delivery services, Curry House has gained popularity for its jerk chicken, tandoori chicken, and rotating seafood specials. The restaurant has also become known as the only place to get curried goat dishes in the Carmel area. Lunch specials and family dinner menu options provide quality food at a great price for those looking to get authentic international flavors and dishes.
Deli Land
The owner of Deli Land, Owen Jordan, seeks to provide a culinary experience without the frills or price of a high-end restaurant. And locals and regulars alike rave about the high-quality and fresh food served during the Carmel restaurant's breakfast and lunch hours. The menu features many signature sandwiches, wraps, salads, and burgers, such as the chicken provincial melt and their famous Philly cheesesteak. Their breakfast includes a wide variety of combo plates, such as the Hash Attack. And don't forget dessert, as they also offer a large rotating selection of both soft serve and hard ice creams.
Yami-Ichi
Yami-Ichi, located in Mahopac, aims to create and serve authentic Japanese dishes using the traditional methods and ingredients of real Japanese cuisine. The restaurant holds status as one of the best places for ramen bowls and sushi rolls, available as meal combos or a la carte-style menu items. Yami-Ichi provides food made fresh with the care, respect, and traditions of authentic Japanese cooking and offers flavors and combinations for every taste.
The Carriage House
Walking into The Carriage House, in Mahopac, feels like a step back into a restaurant on the old American frontier. The unique atmosphere may invite you to linger, but if your family's short on time, they offer many items that don't require a long dining experience. Their menu features specials, such as the Carriage House pot roast sandwich, smokehouse burger, and the oversized BBQ ranch salad, along with their many cuts of steaks. Customers can look forward to trying the burger of the month made to complement the season. Everyone can find something they enjoy at The Carriage House.
Four Brothers
Four Brothers is a family-owned pizza shop located on the shores of Lake Mahopac. They gained popularity for their large portions and pizza slices. Guests can enjoy a clear and scenic view of the lake from either indoor or outdoor dining while enjoying their meal. Four Brothers offers an unbeatable selection of salads, from antipasto to Greek and Caesar, and a large number of specialty dishes, such as their Chicken Rustico, Veal California, and Filet of Sole Francaise. With weekly specials and lunch deals, Four Brothers is a great, affordable spot that provides a lovely experience as well.
Greek Village Restaurant
The Greek Village Restaurant prides itself on offering authentic Greek recipes, meats, and pastries. The menu includes a large variety of Mediterranean and Greek-inspired specialties such as spanakopita, souvlaki, gyros, and falafel. Located in the heart of Carmel, the restaurant offers many options for breakfast, lunch, and dinner, so guests can enjoy Greek cuisine at any time of day. The Greek Village Restaurant also includes vegetarian options and a kid's menu to provide high-quality and delicious meals for all customers at a reasonable price.
These are just a few of the available dining options in the Carmel area. The vast range of cuisine cultures and specialties in these dining experiences offer great choices for every taste, even if you need a quick meal. Feel free to contact us with any comments or suggestions of other eateries in the Carmel area that deserve a feature.