How Much Does a 2023 Jeep Grand Cherokee Weigh?
The 2023 Jeep Grand Cherokee is a luxurious and capable SUV that continues to be a popular choice among drivers. One of the factors that contribute to its performance and capabilities is its weight. In this article, we'll discuss how much the 2023 Jeep Grand Cherokee weighs, along with its features, trims, and other crucial information.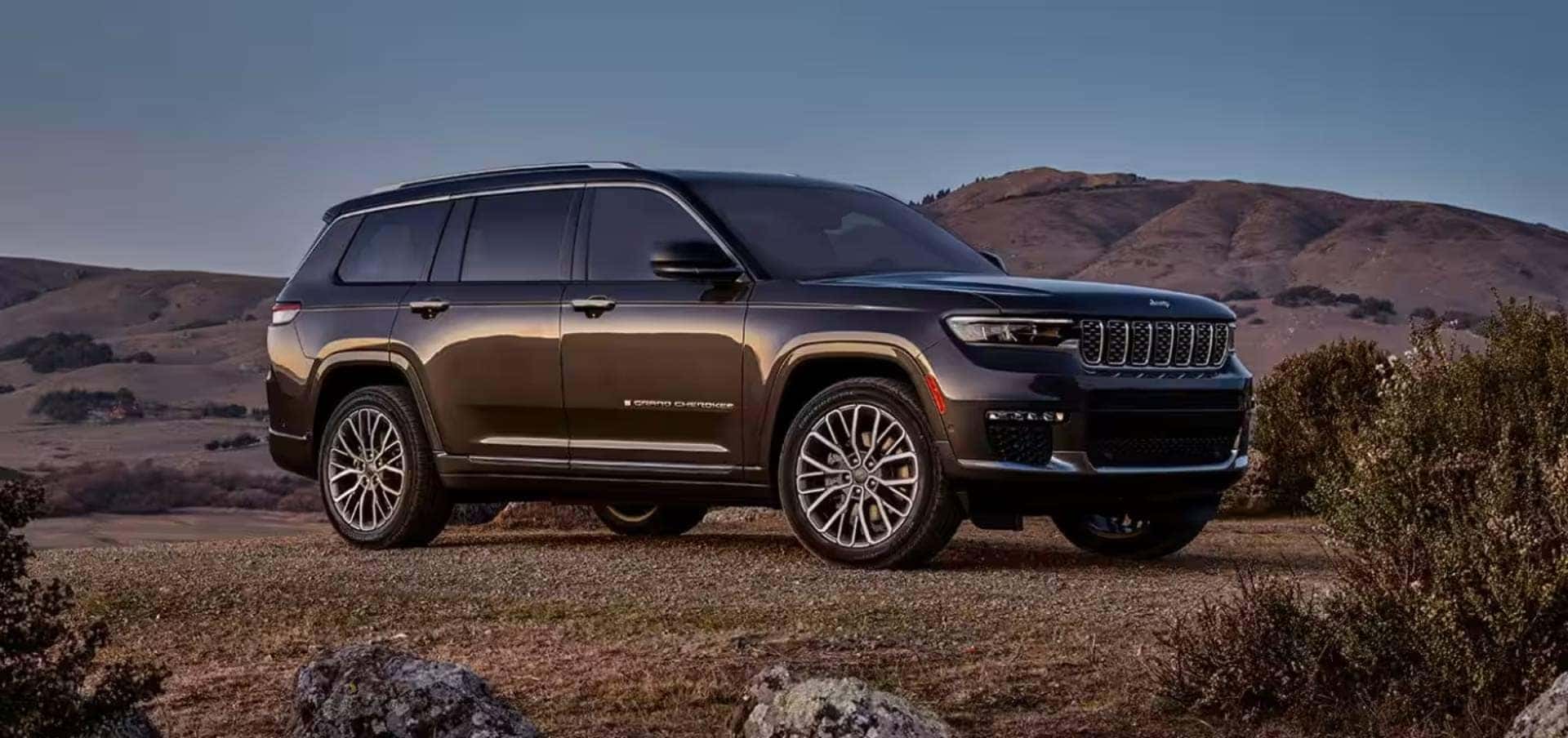 The Importance of Weight in SUVs
Weight plays a crucial role in determining the overall performance, efficiency, and safety of an SUV. Understanding the significance of weight can help you make informed decisions when purchasing or driving an SUV. Here are some key reasons why weight is important in SUVs:
Fuel efficiency: The weight of an SUV directly impacts its fuel efficiency, with lighter vehicles consuming less fuel. Reducing an SUV's weight can lead to lower emissions and reduced operating costs.
Handling and performance: Lighter SUVs typically offer better handling and performance compared to heavier ones, allowing for quicker acceleration, improved braking, and better cornering capabilities.
Towing capacity: The weight of an SUV affects its towing capacity, with heavier vehicles generally having higher capacities. It's essential to compare the vehicle's curb weight with its gross combined weight rating (GCWR) for safe towing.
Safety: Modern lightweight materials provide structural strength without adding significant mass, allowing manufacturers to create safer SUVs without increasing their weight. Lighter vehicles also tend to have shorter stopping distances and better maneuverability for collision avoidance.
Ride comfort: Weight can impact ride comfort in an SUV, with heavier vehicles potentially offering a smoother ride on uneven surfaces. However, this advantage must be balanced with handling characteristics and fuel efficiency considerations.
Understanding the importance of weight in an SUV allows you to make informed decisions based on your specific needs and preferences. A well-designed SUV balances weight with performance, fuel efficiency, towing capacity, safety, and comfort to deliver the best possible driving experience for its occupants.
Weight of the 2023 Jeep Grand Cherokee
The weight of the Jeep Grand Cherokee can range between approximately 4,500 and 5,356 pounds. The base model, with standard equipment, weighs around 4,500 pounds. However, higher-end trim models, which come with additional features and equipment, can weigh in excess of 5,000 pounds. The variation in weight across different trims is a result of their distinct features and equipment.
Grand Cherokee Trims and Their Prices
The 2023 Jeep Grand Cherokee is available in several attractive trims for buyers with different preferences and budgets. Here's a quick overview of the available trims and their starting prices:
Laredo: $42,030.
Altitude: $46,640.
Limited: $50,725.
Overland: $60,690.
Summit: $64,955.
Summit Reserve: $71,435.
You can explore our new Grand Cherokee inventory to find the perfect trim that suits your needs.
Interior Features and Comfort
The interior of the 2023 Jeep Grand Cherokee is designed with luxurious materials and offers comfortable seating for up to five passengers. The vehicle comes equipped with the Uconnect 5 infotainment system that has crisp graphics and an easy-to-use interface. It offers good passenger space with plenty of storage options for small items.
Cargo space in the new Grand Cherokee is ample as well. There are 37.7 cubic feet of space available behind the second row, while folding down the rear seats expands the area to 70.8 cubic feet. The Grand Cherokee can be equipped with optional features, such as a larger touch screen, wireless device charging, premium audio systems, and more to enhance the overall driving experience.
Seating and Space
The 2023 Jeep Grand Cherokee is a two-row SUV that offers seating for five people comfortably. Available options include leather upholstery, power-adjustable seats, heated and ventilated front and rear seats, massaging front seats, and a heated steering wheel. Although the front and second-row seats are comfortable, some rivals offer more rear headroom and legroom.
Powertrain and Performance
Under the hood of the 2023 Jeep Grand Cherokee lies a 3.6-liter V-6 engine that produces 293 horsepower and 257 lb-ft of torque. This powertrain is paired with an eight-speed automatic transmission that delivers an enjoyable driving experience, with Edmunds praising its off-roading capabilities compared to other mid-sized SUVs.
The Grand Cherokee's towing capacity is impressive as well. With a maximum towing capacity of up to 6,200 pounds, you can easily tow boats, trailers, or campers for your weekend adventures.
Advanced Safety Features of the 2023 Jeep Grand Cherokee
Safety is a top priority for Jeep, and the new Grand Cherokee is no exception. This SUV comes loaded with advanced safety features designed to help protect both drivers and passengers during every drive.
Blind-spot monitoring: Detects vehicles in blind spots using sensors, providing visual and audible warnings.
Lane departure warning: Monitors road markings, alerts drivers of unintentional lane drift, and provides gentle steering assistance.
Pre-collision safety systems: Includes forward collision warning and automatic emergency braking to detect and mitigate potential frontal impacts.
Parking sensors: Uses ultrasonic technology to measure distances between the vehicle and nearby obstacles, alerting drivers during parking maneuvers.
Adaptive cruise control: Automatically adjusts vehicle speed based on the distance from the car ahead, maintaining a safe following distance.
Electronic stability control with anti-roll: Monitors vehicle speed, steering angle, and lateral acceleration to maintain stability and prevent skids or rollovers.
These advanced safety features, along with many others, such as rear cross-traffic alert, lane-keep assist, and a comprehensive set of airbags, contribute to making the 2023 Jeep Grand Cherokee one of the safest SUVs on the market today. By prioritizing safety, Jeep ensures that drivers and passengers can experience both comfort and peace of mind during every journey.
Overall, the 2023 Jeep Grand Cherokee is an excellent choice for those who want a luxurious yet capable SUV that offers impressive performance abilities without compromising on comfort or style. Its weight plays a significant role in its handling capabilities and towing capacity.
Explore the 2023 Jeep Grand Cherokee in Person
If you're interested in learning more about the Jeep Grand Cherokee or exploring our used vehicle inventory, don't hesitate to contact us at Meadowland of Carmel, New York. We're always here to help answer any questions you may have or assist you in finding the perfect vehicle for your needs. Also, if you need financing options, feel free to apply for financing through our website, and our team will be happy to help you secure the best possible financing option for your situation.