Jeep Service Carmel, NY
Jeep enthusiasts can be tough to impress, as owning one of these vehicles is a lifestyle for many of them. There are plenty of fan websites, clubs, and forums dedicated to Jeep owners. Jeep fans also congregate and attend events for off-roading adventures around the country. As you would expect, Jeep owners handle their vehicles with utmost care and only visit dealerships offering high-quality services and parts.
If you're a devoted Jeep owner like many others in Carmel, New York, you should trust Meadowland of Carmel for top-notch Jeep service. Our technicians will make you feel welcome and offer high-quality, friendly, and convenient services. Our goal is to make your vehicle leave our space better and ready to hit the road. Whether you own a Jeep Grand Cherokee, Wrangler, Compass, or Renegade, we have the skills, technology, and experience to handle any issue your Jeep could be having.
We also offer customization and other regular services, such as tire rotation and oil changes. Our customization services allow our technicians to fix your suspension, rims, exhaust, lights, and bumpers to add some spice to your taste.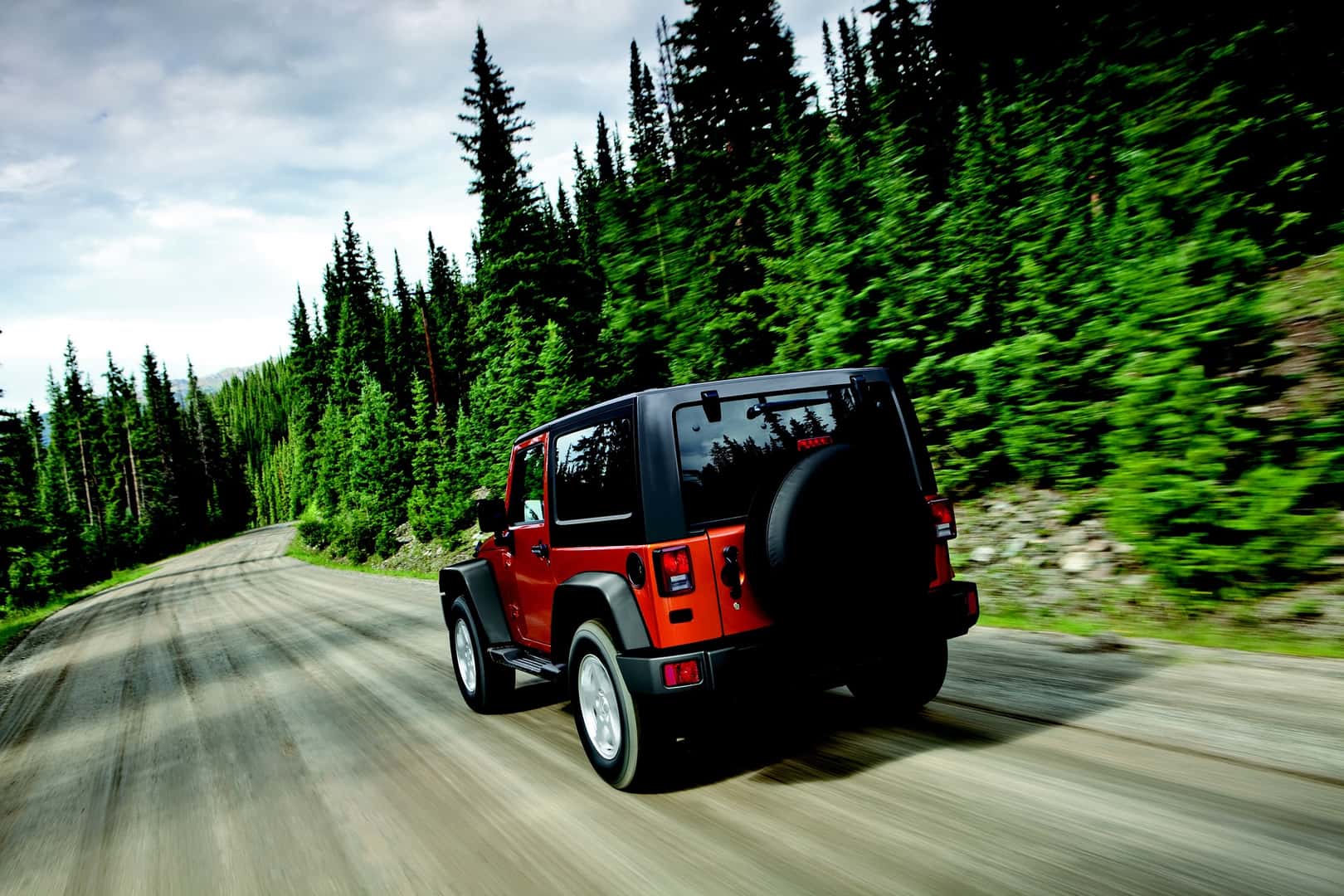 Jeep Oil Change Schedule
If you're a Jeep owner, you probably know that your vehicle is as efficient as the service it receives. An oil change is a major part of maintaining your vehicle and extending its lifespan. Your Jeep needs clean, fresh oil after every 3,000 to 5,000 miles of driving. Fresh oil provides lubrication for your engine to ensure it runs smoothly. Changing oil also involves changing the filter, which traps dirt and debris to prevent them from entering the engine.
When you visit our dealership, our technicians will recommend the right oil for your Jeep and indicate a date for the next appointment. We'll also update you on the latest oils designed for your Jeep to help improve its durability. If you're a new Jeep owner, you can consult your manual to know when to take your vehicle for an oil change.
How Many Miles Before My Jeep Needs Its Tires Rotated?
At Meadowland of Carmel, we recommend rotating your tires approximately every 5,000 to 7,000 miles, depending on how much you drive. Like an oil change, tire rotation is another critical part of caring for your vehicle. Rotating tires regularly ensures even wear and tear, improving your grip on the road. Uneven wear can lead to safety issues and increased fuel consumption.
You can combine this service with an oil change to minimize trips to the service center. When you bring your Jeep to us for tire rotation, we inspect for damages, tire pressure, and tread depth to keep you extra safe on the road. If your tires are low on tread, our technicians may advise you to replace them. Tire rotation at our dealerships takes about 30 minutes.
Bringing your Jeep for tire rotation saves you money in many ways. For example, you won't need to buy new tires anytime soon if you rotate them regularly. You'll also save money due to increased fuel efficiency. Lastly, you won't have to worry about poor vehicle control or handling due to uneven tire wear, which could lead to injuries and property damage that might cost you money.
Does a Jeep Need Battery Inspection and Replacement?
The summers in New York can get extremely hot, while winters can be unbearably cold. This extreme weather could harm your Jeep's battery. So, don't wait until your vehicle fails before you think about getting a new battery.
If you're worried about your battery losing charge or dying, stop by our service center to have it checked by a qualified technician. They will perform a diagnostic check to determine the battery's condition and let you know whether you need to buy a new one. We typically recommend being on the lookout for these five signs that your battery is on its way out:
A push-button ignition that doesn't respond consistently.
A power tailgate that only works sometimes.
Inconsistent stereo operation.
Wonky operation of a motorized convertible roof or remote key fobs.
Power door locks that reverse position once in a while after unlocking or locking them.
Random crashing or malfunctioning of the touch-screen interface.
Power windows that don't respond to the power window switch.
More About Our Multipoint Vehicle Inspection
Most Jeep owners regularly schedule multipoint vehicle inspections to get a thorough assessment of their vehicle from certified experts. Our Jeep technicians at Meadowland of Carmel have advanced diagnostic tools to conduct a multipoint vehicle inspection of your Jeep to ensure it's in optimal condition. We also offer a thorough assessment to help you understand your vehicle's issues and how you can solve them before they become too serious or expensive. During this inspection, the technician will check the following:
Engine.
Transmission.
Exhaust components.
Battery life.
Fluids (brake, oil, power steering, coolant, windshield wiper, and transmission).
Belts and hoses.
Filters.
Axle.
Steering components.
Chassis components.
Shocks and struts.
Why Should You Service Your Jeep at Meadowland of Carmel?
At Meadowland of Carmel, we offer answers to even the most difficult questions about Jeep vehicles. We have the capability to handle routine maintenance and complicated repairs. Our attentive professionals will get the job done right, and you'll be leaving in no time with a stronger, more powerful, and healthier car.
We also pride ourselves on our professional and experienced staff who are highly trained and up to date with all the technology that comes with your Jeep. Our team has helped many Jeep customers fix issues and get back on the road. Therefore, you can relax because your vehicle is in good hands. Our lucrative specials and excellent customer service enable us to stay on top of the competition while ensuring everyone we serve is happy.
Schedule Your Next Jeep Service Appointment With Us
Whether you're looking to buy, repair, or service your Jeep, Meadowland of Carmel is your go-to dealership for all your vehicle's needs. We have the right personnel, skills, and technology to professionally solve any issue your vehicle may have. Feel free to contact us to schedule your appointment.