Mopar Service in Carmel
Hours:
Mon - Fri : 7:30 AM - 5:00 PM
Dealership Amenities
Mopar provides authentic OEM parts for your Chrysler, Dodge, FIAT, Jeep, RAM or SRT vehicle. We also offer OEM accessories and performance parts for your vehicle to make sure it's customized to your heart's desire.
24 Hour Service Center
Certified Technicians
We Have Early Bird Hours
Free Estimates
Free WiFi
Goodyear Tires
We Offer Mopar Accessories
We Offer Mopar Performance Parts
We Offer Rentals
Saturday Service
Ask About Service Contracts
Shuttle Service Available
We Do State Inspections
Spanish Speaking
Express Lube
Service Department in Carmel, NY – Chrysler, Dodge, Jeep, RAM Auto Service
If you live around Carmel, Poughkeepsie, or Brewster, NY, there is only one trusted dealer for your car. Meadowland of Carmel is your go-to dealer for new and used Chrysler, Dodge, Jeep, and RAM. For the last 40-plus years, we have been in business. We have become accustomed to offering our esteemed customers quality, convenient, and friendly services. It is part of our DNA. Our goal is to make your car buying experience the best possible. Here is a rundown of services you can expect from our dealership.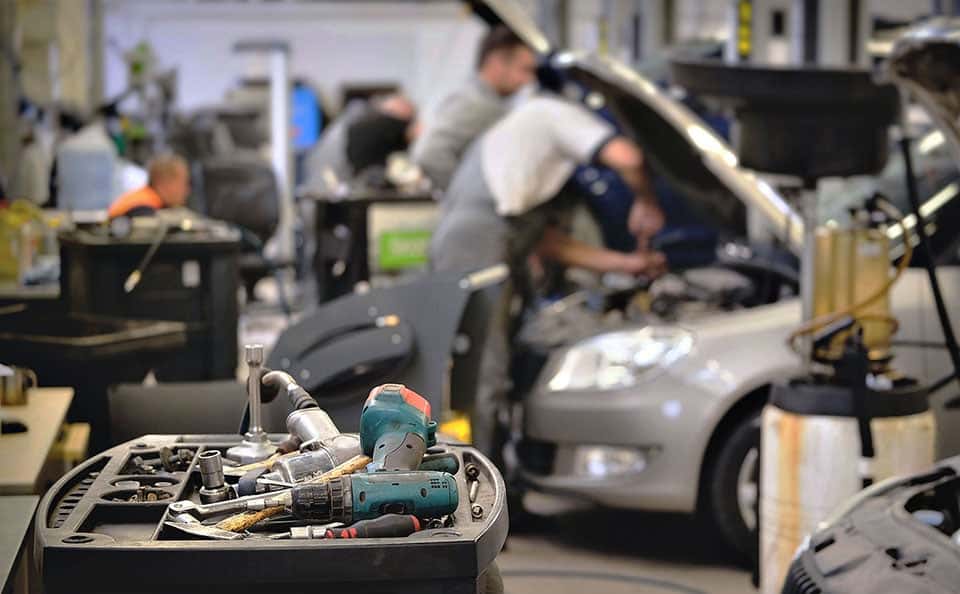 Need a Car or Truck? Talk to the team at Meadowland of Carmel CDJR.
At Meadowland of Carmel, we have an incredible inventory of cars and trucks. Sample our new vehicle catalog along with attractive new vehicle offers. If you need a certified pre-owned vehicle, we also have you covered. Our CPOVs undergo stringent and comprehensive tests to ensure they fit the next customer. What's more? Our CPOV program provides certified warranty upgrades that cover your CPOV for as long as you own it. Talk about the deal of a lifetime!
You can try our trade-in options if you need a new ride and do not have the entire amount. Here is how it works. Bring in your car for valuation or value your trade, then top up the difference on your new vehicle. Visit our showroom and speak to our car experts, who will guide you meticulously to ensure you get a car or truck to fit your needs. We do not just want to make a sale. We desire to make you happy, as we wish to see you come again another day.
Customize Your Wrangler or Truck
Do you want to customize your Wrangler or truck? Try our customization service and let our experts fix your lights, suspensions, bumpers, tire carriers, rims, exhaust, and so much more to match your taste. Customize your ride and turn heads wherever you go.
Customize Your Wrangler or Truck
Need Auto Financing? Look No Further
We understand times may be challenging, but nothing should stop you from driving your dream car. That is why we have invested in a robust finance center. Our car finance experts are ready to listen to you and hit the calculator for the best deal suited to your situation. At Meadowland of Carmel, we believe every customer is unique and deserves a unique solution. Our rates are competitive, and like nothing you will find anywhere else.
Chat with our finance guys if you live in Carmel, Brewster Hill, or Tompkins Corner. If you are some miles away from our dealership, how about filling out our pre-approval form and seeing how it pans out? You can also punch our online payment calculator to get a rough estimate of your buying power. Regardless of the outcome, talk to us, and let's find a way forward.
Sample Our Service Center
A car is as efficient as the service it receives. No one understands this better than us. Our service center is well-equipped to provide your car or truck with the highest standard of service to ensure longevity and safety. We offer all types of car service, from replacing a worn-out wiper blade to oil checks and engine check-ups. Here is a typical list of services you can expect at our service center.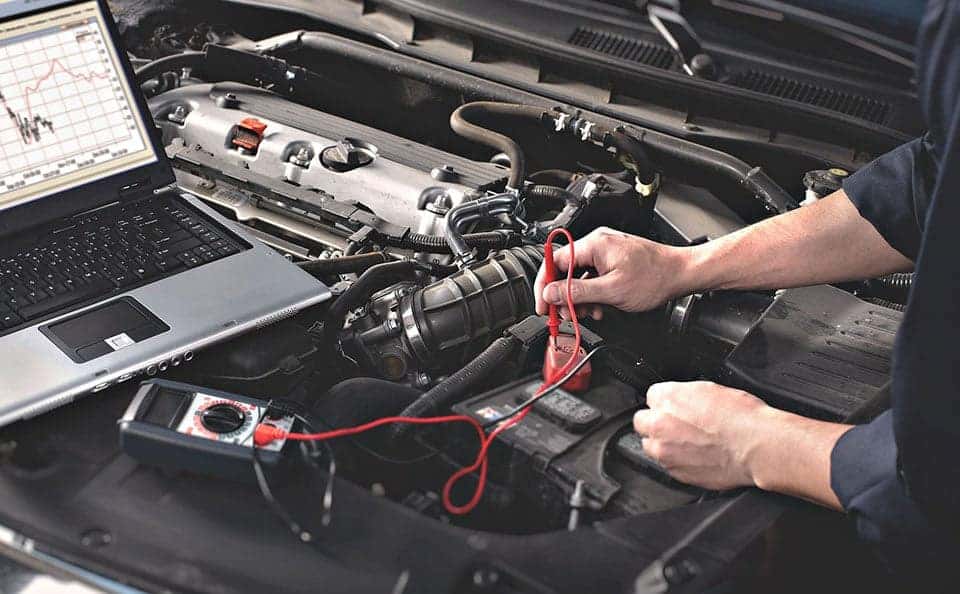 Lights
Fluid inspections
Spark plugs
We are more comprehensive than the list suggests because we understand that every part and accessory matters to your car's health. Don't let your busy schedule stand in the way of your car service. Our service center operates on a 24-hour basis, making it easier for you to check in early or late in the evening.
If you are an existing client, you can use our online service scheduler to schedule or reschedule your appointment. Our team of certified technicians is ready to get under the hood and fix your vehicle as you wait. If it's too complicated, we have you covered with our car rental and shuttle services.
Get in Touch With Meadowland of Carmel CDJR
If you live around Carmel, NY, we can't wait to help you drive away in the car or truck of your dreams. No matter your financial situation, we are committed to helping you by exploring all financing options. Servicing your car shouldn't be stressful, and we work with you to ensure it's not. Has your credit score dwindled lately? Don't worry; our car financing experts are ready to sit down with you to find the best possible solution for everyone.
Buying your new, pre-owned, or certified pre-owned vehicle is just the start. At Meadowland of Carmel, we walk with you through your vehicle ownership journey by ensuring your car gets the best service from our expert technicians. Get genuine parts from our parts center and let your car roar back into the road once more. For questions, information, or inquiry, get in touch with us, and let's get you moving.